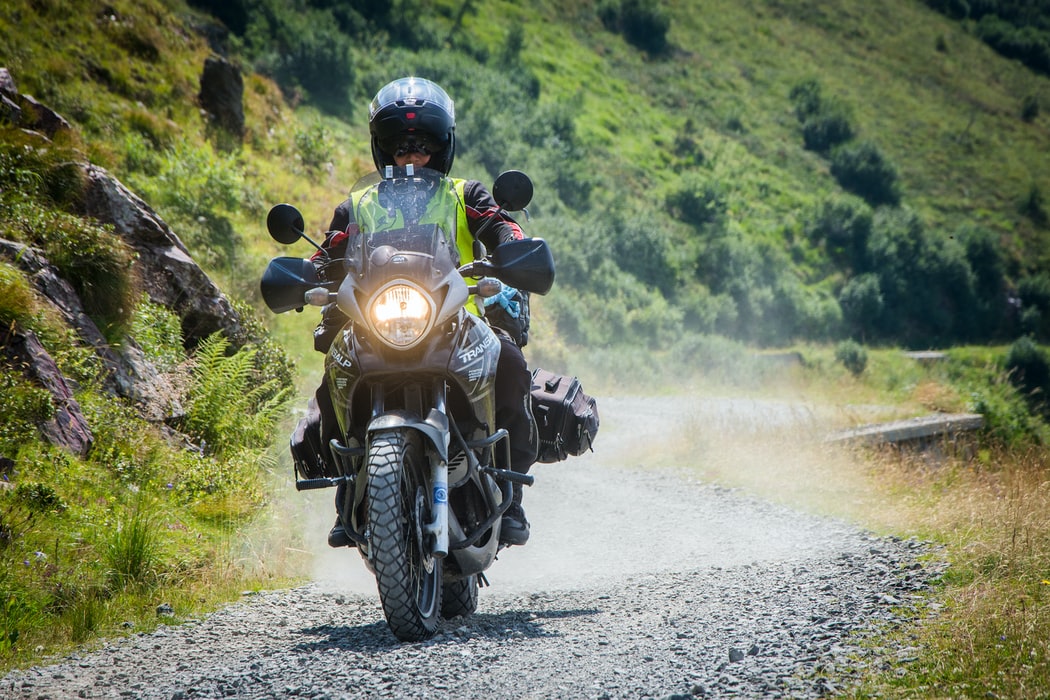 With the high tides of motorcycle touring worldwide, raises the question "if I am eligible to ride on my motorcycle in all the countries?"
YES! you are, but after you satisfy certain terms and conditions.
Whether you are a Motovlogger or not, to travel abroad on your motorcycle, first and foremost you must have a legally issued Motorcycle International Permit (also sometimes mistermed as Motorcycle International License).
What is a Motorcycle International Permit?
An International Motorcycle Permit is a relocation or translation of a domestic motorcycle driving license that enables a rider to drive a private motorcycle in any country or authority that recognizes the document.
You must have a Motorcycle International Permit if you are traveling abroad. This makes you legally eligible to ride in over 150 countries (174 Countries precisely).
Also, note an Internation Motorcycle Permit does not make it accessible to you to legally ride in every country. But just in the countries, that recognize it.
For example, China does not validate this procedure. To ride legally in China you have to own a driver's license issued by China.
A Motorcycle International Permit retains validity for one year.
The fee for obtaining a Motorcycle International Permit is $20 (as per2017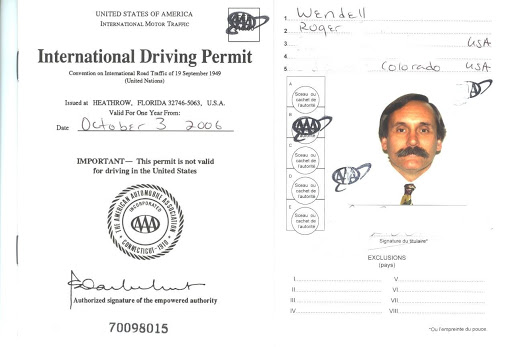 Where to get Motorcycle Internation Permits issued in the USA?
In the United States of America, International Motorcycle Permits are issued by two authorized organizations only, namely, the Automobile Association of America (AAA) and the American Automobile Touring Alliance (AATA).
Applying in your nearest located AAA or AATA branch does the job. And an alternative method for this is to mail the concerned forum for issuing of the required permit.
The United States Federal Commission has also declared its citizens than any other organization issuing such permits is most likely to run a scam.
Click here, to get the application form for issuing MIP in USA Internation Motorcycle
How long does it take to get a Motorcycle International permit in the USA?
Issuing a Motorcycle International Permit may be issued immediately in an Automobile Association of America (AAA) branch immediately. Or may take 10-15 business days by mail from AAA or AATA.
To get a Motorcycle International you have to obey by the following procedure:
Complete the AAA IDP application.
Visit the local AAA branch and bring the complete application.
To finish up with your application form you will need a valid US Motorcycle Driver's License, two passport size photos of yourself, and cash or cards for making the payment fee.
The process can also be done online, via mail:
Mail your completed application to this address, along with two passport size photographs, photocopies of your front and back of your driver's license, and a money order of the required fee.
To get a Motorcycle International Permit from AATA, follow the given formalities,
Fill up the AATA IDP Application and mail it to the address that will be mentioned in the form itself. Make sure to add two passport size pictures and photocopies of your authorized driving license.
And a check or money order for the IDP fee and the shipping and handling (S&H) fee.
The S&H fee is intended to charge $10.
What documents do you need to issue a Motorcycle International Permit?
In order to issue a Motorcycle International Permit, you are to be eligible for IDL or IDP, if you are a permanent US resident.
Secondly, you have to be 18 years or above.
And Own a valid motorcycle driver's license.
What is a Motorcycle International License?
International Motorcycle License DO NOT EXIST!
A Motorcycle International License conveys the similar meaning conveyed by Motorcycle International Permit. Motorcycle International License is a widely misused term for the International Motorcycle Permits.
Motorcycle International Permit is documentation you issue to travel abroad along despite having an authenticated Motorcycle License issued from your state.
Hence it is an additional permit assured over your usual legal motorcycle riding license.
What countries accept international Motorcycle Permit for US Licensed Drivers?
For the US Licensed Driver International Driving Permits are required in the following countries,
Austria, Bosnia-Herzegovina, Croatia, the Czech Republic, Germany, Greece, Hungary, Italy, Poland, Romania, Slovenia, Slovakia, and Spain.