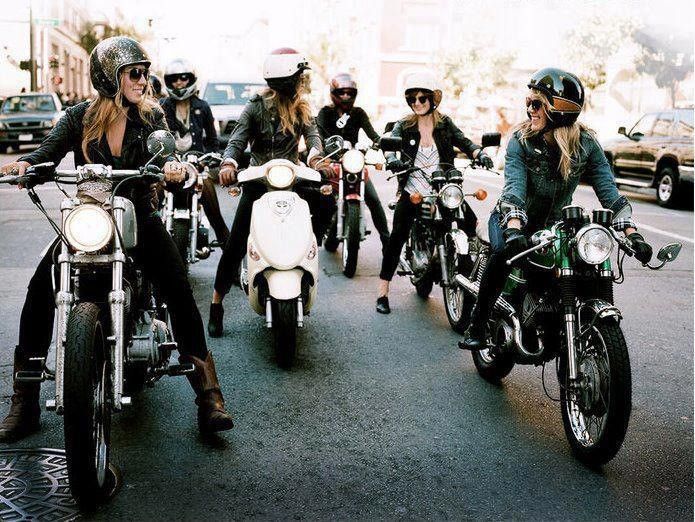 Nothing stands more thrilling than riding motorcycles with your good friends. Motorcycling is all about fun, experiences, and memories. And who does not prefer celebrating moments with friends and framing blissful memories of experiences?
And for such a cause, Motorcycling Groups are growing massively. These groups are either gender-oriented, made on a regional basis, or with bigger causes. Some of these groups are emerging to generate awareness among people or floating greater reasons such as pride (by flaunting their ride to flaunt and support the LGBTQ).
Previously we have spoken about the Female Motorcycling Clubs in the USA. And here we shall discuss, how to start a Women's Motorcycling Club.
Starting something always requires a plan, schedule, and duration within which you wish to accomplish your plan. So is the case in starting a motorcycling club. To help you better and assist you to proceed with assembling great women to fly high together, we put together some easy and organizing strategies.
Innovation is the key:
Innovate the focus of your motorcycling club. Scheme out if you are planning to take daylong hours, weekend trips, or long weekly rides. Try to dig deeper into what kind of rides you are planning to propagate. Ensure to make your proceedings vary from your nearby club customs.
To do so, research about the other motorcycling clubs in your local area, city, state, or country. Try to bring out a possible unique idea. And remember your aim is to feature which goes missing from the existing motorcycle clubs for females but the female motorcycling community needs it. You can also visit the nearby dealership to inquire about the local female motorcycling clubs.
Therefore, sourcing to the right point and features can definitely shower you easy success.
Strengthen the initial cluster:
First and foremost create the initial cluster, which might include your close female friends who ride a motorcycle. Your friends must be ready and capable of taking responsibility and be a part of the club you are planning to compose.
By strengthening I mean sharing of duties and designation among your friends to pile up the base of the club. Be professional to designated your friends as secretary, president, vice president, treasurer, etc. This whole base forming of the club requires at least six female motorcycle enthusiasts.
Determine the name of your Female Motorcycling Club:
Choose a good name for your club, which is easy to spell and is common yet uncommon. Make sure it is not a duplicate of some other motorcycling club's name. Carefully decide the name ensuring it delivers what your club is all about.
Design a vibrant and cool logo for the female motorcycling club. Assure it indicates the type of club it is. Because later on, this logo will help in promoting your club, for you shall have it on your customized tees, sippers, banner, motorcycle stickers, and so on.
Last but not least, create a tagline. Your tagline must completely convey what your club is all about or the most superior feature strata of your female motorcycle riding club. There are several online applications that help you get the right tagline, such as Oberlo, Slogan Maker, etc.
Serve a purpose?
Decide with your club's base members that are your friends if you would be a charitable organization. As you have read in one of the above stanzas, that many clubs do charity, helps the minority section of the society, ride and supports pride, or the LGBTQ community.
The IRS (Internal Revenue Service) serves special labeling for non-profit clubs, called IRC 501(c)(7).
It is recommendable to have a talk with an accountant about any potential tax liabilities.
Create a post-promotion timetable:
This solely refers to the proceeding formulations right after female riders start joining your club. Some of the events that must be included in the post-promotion time table are,
Meetups, its location and time,
A draft of the first one or two tour plans,
Fix a monthly fee structure,
And even, how you are planning to serve charitable works.
Create a website:
Having a website can greatly help you in getting club members. Apart from this, it can assist in the promotional activities of the club. Also, having your club on the web enhances a wider base for you to reach more female motorcycle enthusiasts.
It is a one-time investment and is capable of communicating brand values. It also unfurls your professionalism and accelerates in gaining reputation. It stands as a sign of authentication.
Click here, to know exactly why having a website is important.
Start Promoting your club:
There are several ways to promote in terms of marketing, such as using new letters or fliers or hanging posters and banners at your local motorcycle shops and dealerships.
Local motorcycle stores can definitely be very useful if you can strategize and bring on business well. This can be done by having a good relationship with the dealer where he would tell his customer, i.e., female motorcycle buyers about your club. Things might improve if you deal up with the store dealer like, you will recommend his store to your club members and have an advertisements about his showroom on your website. And in turn, he has to offer a discount to your club members.
Use social media to let people know about your club. Moreover, as your member increases, it is ought to reach more female riders. You may add pages with your club names and feature an advertisement.
Distribute leaflets and put up placards near female-oriented businesses or organizations, such as female beauty parlors, health clubs, spa, salons, gyms, gynecologist's dispensaries, etc. Stay updated on the website and social media platform to quickly respond to public inquires.
The choice rests upon you, whether you will join the American Motorcyclist Association or not. This is definitely an amazing option for motorcycle enthusiasts who ride together but aren't really structured enough to host formal events.
So AMA can help you to have event insurance coverage. Also, some event promotion can be done through this association. Visit the website, to verify if it is right for your club.
How are the Motorcycle Clubs helpful for Female Riders?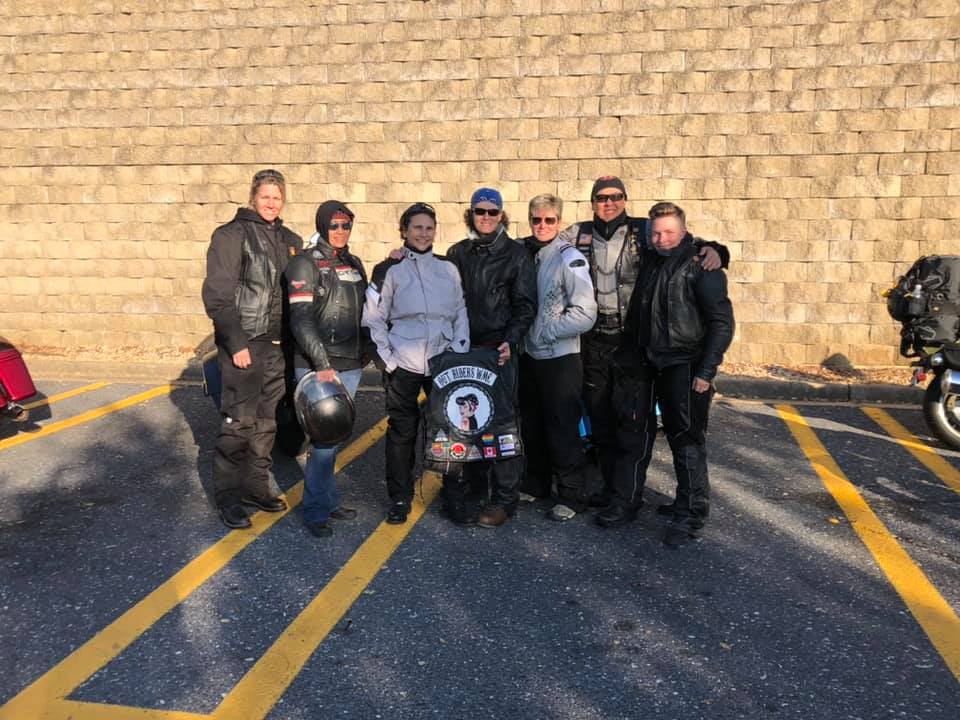 There are numerous problems faced by female riders, and one of the biggest problems stands as safety issues. Females generally fear traveling alone be it general travel and touring or exploring places on a motorcycle. And for female motorcycle riders, it is mostly seen that they are either traveling with a male group of friends or boyfriend or husband.
In that case, the female motorcycling group can be a great way of making new friends, and also feeling safe amid the girl group and having fun at the same time.
Motorcycle riding clubs bring together women from all walks of life. This helps in meeting new people and increasing contact which helps in different times of requirement.
Altogether it is great fun to travel with like-minded women who have utmost love and passion for riding motorcycles. In the group, you will find very experienced riders to newbies. You will also witness beautiful bonds where members teach each other about skills and better hold on their machines.
Hence female motorcycle riding club assists in associating beautiful and adventurous women tied in a mutual thread of love towards motorcycling.
What are the rules of a motorcycle club?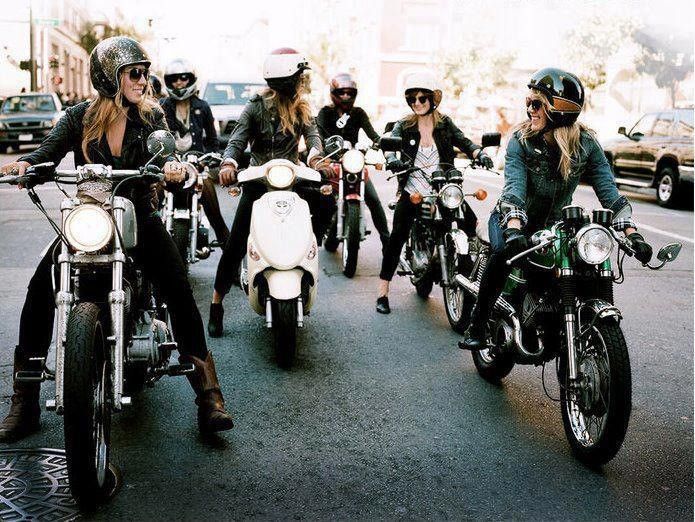 Any organization or club has some rules and regulations which are required to be obeyed and maintained by the members of the club. Similarly, the motorcycling clubs also have some fundamental set of rules and regulations. These regulations and directives are generalized for all its members.
The rules and regulations might vary from club to club with respect to the description and presentation. But carries a general idea. The basic or rudimentary rules are as follows:
Be an inspiration to other riders and do not exhibit yourself, your motorcycle, or the club as a negative light.
Be respectful to all the members of the club, irrespective of physical, thought, and belief distinctions.
Neither you can use the 'stand-alone' word for a club, nor can use your club name in personal e-mail or websites.
Very obvious that you must own a motorcycle to be a part of a motorcycling club. But in some clubs, you may also join as a passenger and join the group in exploring new places and experiencing the joy of traveling.
Every club demands their member to not commit any sort of crimes or must not have any criminal records.
For being a member you are expected to complete the apprenticeship tenure.
Pay monthly fees on time. Some clubs also mention that the member who hasn't paid the fees will not be allowed to ride with the group until they clear all the dues.
Try to participate in rides and rallies.
Encourage other riders and be friends with fellow group members.
Avoid fights and controversies with club members because they should be your rejuvenating friends and not a headache.