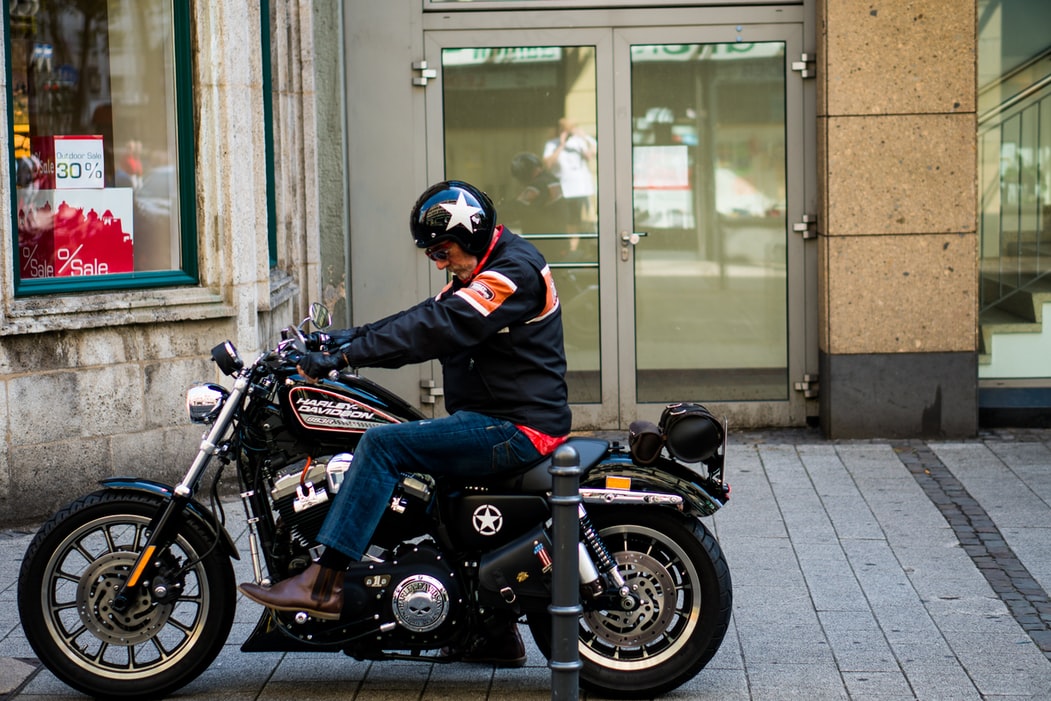 Test Riding a motorcycle is a must before you make a purchase, to test ride a motorcycle is to understand if you can harness the vehicle well. To take a short spin on your motorcycle to test the smoothness, brake facility, comfort, is a smart way to make a purchase.
You do not need a license to take a test ride on a motorcycle. But this procedure for the license requirement in test riding of the motorcycle may vary from country to country.
Some motorcycle dealers in many countries claim a license or an endorsement for letting their customers ride the vehicle on roads, while some lets you take a turn around the neighborhood without any legal documents.
But it is always safer to have a license or an endorsement before you ride any motorcycle any time anywhere. License, insurance documents, and safety gear which include helmets, jackets, proper riding boots, and gloves should never be ignored when riding a motorcycle.
A regular driving license does not make you eligible to ride a motorcycle. To be able to ride freely anywhere with your two-wheeler requires you to obtain a motorcycle permit.
Why it is important to have a license or an endorsement?
Motorcycle licenses are basically the legal certifications for operating motorcycles, while endorsements are affixed to regular licenses but that grants the same prerogatives as a motorcycle license. Individual who is eighteen years or above ought to have a license for riding a motorcycle in the street.
The consequences can fall heavy if you are caught riding motorcycle with a license. It is an illegal and unsafe practice, which should be prevented.
What are the consequences of riding a motorcycle without a license?
Riding a motorcycle demands the rider to abide by some rules and regulations. One of the important notions of which is, an individual has to have a license in order to ride a motorcycle in the street and if you are caught riding without having a license can definitely put in real trouble.
Here we put together the consequence or trouble you can bring on to yourself if you dare to ride on without a license so that you better be aware of the difficult times you invite:
Riding a motorcycle may seem or known to be easy but it requires a lot of understanding of mechanism and learning. It is not something very simple that everyone can do.
A license is only awarded to those who know the rules and regulations of motorcycle riding correctly, aware of the different traffic signals and indications. Thus, someone without a license is expected not to know the rules and which may lead to unwelcoming incidents.
There are different aspects of riding which you must know, to ride safely on road and license in the proof that you know all of it.
If you ever get clutched by a police officer riding a motorcycle on road without a proper motorcycle riding permitted to license, the officer may find you with a large amount for this behavior is categorized under a misdemeanor. The fine amount may vary from $100- $1000, depending on the reason you are caught and the officer.
Being caught by traffic police for riding without a license not only penalizes you with a fine but also incurs a good sum for getting your motorcycle freed from the police custody. So, if you dare enough to ride illegally be ready to celebrate a good expenditure.
Mostly you are required to pass a test to get yourself issued the motorcycle riding permitted license. which amplifies the rules and regulations about riding but if you are unaware of it, your riding skills and knowledge about riding can be threatening to fellow riders on the road, pedestrians, and your own life.
Also at time, even after paying fines and getting the motorcycle confiscated, you could also be insisted on serving some jail time for disregarding specific rules against your ability to operate a motorcycle.
The other important aspect where you are going to suffer for not having a license is, without a license, you cannot have insurance. So, touchwood, if you face some accident or bump on to some trouble with your motorcycle it really going to get tough.
Causing an accident without a license and insurance can be extremely expensive.
Imagine not only paying bills for your injury and motorcycle damage but also some overhead fines and expenses for damage you would cause to the other property or human along with them.
Also note, accidents are unpredictable, and not always accidents are caused due to ownself's fault, but others on the street. So, better to be safer with documents and licenses to get your necessary and not falling in a problematic situation for not having a license.
How to get a motorcycle license?
In order to get a motorcycle license,
Supervised by an official from your local Bureau of Motor Vehicles (BMV) or Department of Motor Vehicles (DMV), You must take a road test, which is the first step to getting yourself a license if you have a regular license.
In case, if you don't have a regular license, you might have to take a written road rules exam before your course test of taking a road test.
Your motorcycle license is yours after you pay a fee which is usually less than $20.
In some cases, you might be able to get a motorcycle license without taking a road test. And that is possible for experienced drivers only. This is a rare and exceptional case. For instance, if you're an adult rider who already has a motorcycle permit, can skip the road test if you pass a skills test on a closed course that must be approved by your state's regulators.
What are the steps to ride a motorcycle legally without having a license?
To ride safely and legally without having a license, you have to take some special grants from the Bureau of Motor Vehicles or Department of Motor Vehicles, which includes the following:
To get yourself a motorcycle permit
Getting your motorcycle permitted from the DMV (Department of Motor Vehicles). Again, this is a process you provide proof of your identity, proof of your residency, and pay a fee.
Secondly, you will be taken an eye test to ensure your visibility and that need to match the criteria for riding a motorcycle on road.
A person must have a minimum uncorrected (no glasses or contacts) visual acuity of 20/40 to qualify for an unrestricted driver's license and a minimum corrected (with glasses or contacts) visual acuity of 20/50 to qualify for a restricted license (drive with corrective lenses).
Then you shall be acquitted fr a writing test on the rules and regulations of riding a motorcycle, within 25 questions.
This is a simpler process and takes lesser time than normal procedures.
Ones you pass the three strata test and are eligible or free to ride a motorcycle without being worried about the legal contains.
But this procedure is not an ultimate solution, it is temporary and holds certain restrictions, such as not being able to ride during night time, or not allowed to ride with a passenger, and so on. This procedure basically emphasizes and helps you to grow better riding skills and practice to secure proper legal authorization to ride motorcycles on road.
Conclusion:
It is very important to understand that riding a motorcycle is not a right but a prerogative. There are a lot of things to learn and deliver according to the rules and regulations. So, better to be a responsible citizen, get yourself a license, and enjoy what you love by doing things legally. Moreover, not having a license is only a setback, on your ambitions and enthusiasm towards motorcycle riding.