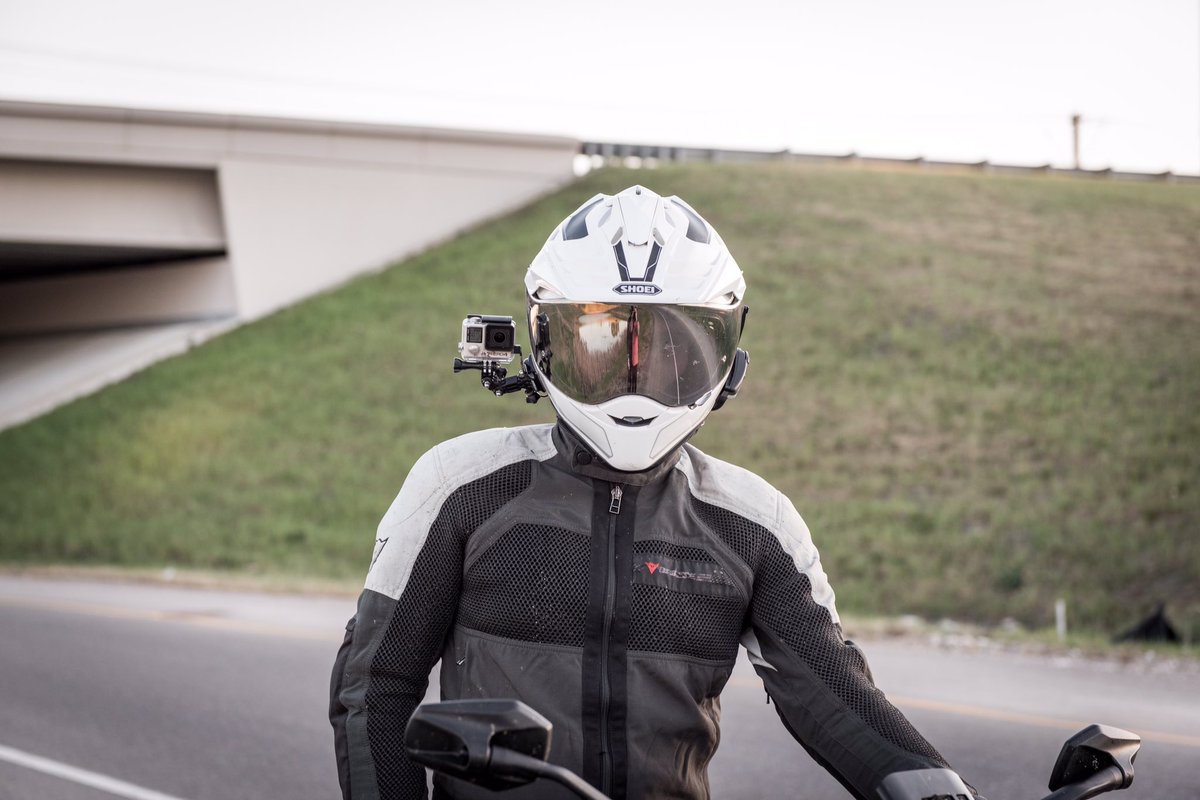 What is Motovlog?
Motovlog is basically is a video log, where a person records the video log, riding a motorcycle (or any motorized vehicle). The individual who creates the videos is termed as 'Motorcycle Vlogger' and the deed or gesture of recording such videos is known as vlogging.
Generally, YouTube is the most used platform for Motovlogs worldwide, though there are also certain communities of motorcycle bloggers found in other social platforms such as Facebook, Instagram, etc. At times also a number of interest motorcycle bloggers evolve as a moto vlog community from a particular region or locality.
Thus, Motovlog is a very prevalent and celebrated matter among teenagers and young adults (especially males) in recent times. It is a good and enjoyable source of income of many motorcycle bloggers, for this a forum where people make up their profession meeting the taste of passion. Due to the utmost interest and intense love towards this base, a lot of individuals have not only become famous but also associated themselves with several other like minds by inspiring them, teaching, and guiding them.
How to start Motovlogging?
Vlogging being with passion, interest, and your urge to know more. The more you are interested and enthusiastic about a matter the more you beautifully you get accepted to your viewers. A learner is the best teacher. Someone who is interested in a motorcycle, will try to gain better knowledge each day and thus, will convey better to his or her audience too.
The first step to start moto vlogging is to be sincerely interested in motorcycles and know how to ride motorcycles. If you already qualify these two, you are good to go with the basic.
Motovlogging is about talking as you are riding, recording your ride, and editing the journey recordings to entertain your viewers and fans. Motovlogging is basically a step ahead of simple riding for it requires plenty of riding experiences, good control over orating skills, and riding simultaneously. To get your viewers stuck to your videos, ride to some great roads and locations. Click here to know the 19 best motorcycling roads in the USA.
So, to help you begin with your moto vlogging, here we put down some easy steps to start up the idea:
To produce good content and stand aloof in a better state in any dimension requires god planning. Good planning followed by right execution makes up anything successful. So, is the case with Moto Vlogging. To have a good viewer's forum you must plan for three-four videos at once sequencing the contents wisely.
Also planning for any promotion should be made beforehand.
Getting Moto Vlogging Essentials:
As you plan to proceed with your plan of starting a career as a moto blogger, you need a camera in the first place. The quality of your video content depends solely on the camera you have or you buy. For moto vlogging, you need high-quality cameras.
Better to use action camera with great wide views that enhances proper exposure of your road views as you are riding. The camera ought to be waterproof. Moto vlogging in most cases replicates traveling, and as you travel you never know what weather brings down for you.
Getting the right helmet to ensure durability, comfort, and proper hold of your camera.
A Mic-connector is another important equipment because when you will be traveling along the roads, there will be a lot of noise and sounds. And in that case, you cannot completely rely on your camera's microphone. Hence, you need a camera that is capable of connecting to an external microphone for picking up the sound as you shoot.
In order to record with speech correctly amidst the city noise and eolian sound, you need a microphone, which you will be mounting on your helmet. Therefore, if your camera can connect to an external microphone, buy one and simply plug it in.
Finally, you will be needing a camera mount. The camera mount serves to provide different positions to your camera which is required to get the best view while riding.
Most moto vloggers connect their camera to their helmet because it provides the maximum and best view. So, now you need to get a good motorcycling helmet that is authenticated, ensures comfort and right to mount your camera.
Amplify your content to get your viewers glued to your videos. In today's world a lot of people creates content so working on the same layer yet managing to secure better result is what you have to focus on. Thus, making videos with unusual content can definitely help. Along with this, your way of presenting videos also matters a lot.
Make videos that are purposeful:
It is always recommendable to talk about one thing in a specific video rather than beating about the bush. Talking about a particular topic can grow the viewer's interest to watch your video completely. As we already know by the above lines, that it is all about talking as you ride in your motorcycle. Thus, talking about several topics tends to make your talks clumsy.
Make it as realistic as possible:
As you will ride, you have to talk in a way as if you are having a conversation with your viewers most of the time. So, try to make your phrases and talks interesting.
Talk as if you are actually telling someone how it is feeling to ride, how is the actual ambiance if you stop by some shop or restaurant take your camera along and talk to the local and let the viewers get the essence.
Be spontaneous and most importantly enjoy your ride. If you enjoy yourself only then the liveliness in your voice and your mood can engage the viewers thoroughly.
Shape your video better by editing wherever required. Editing can be done by introducing small bits of fun elements or small stickers and clip art to express your views and ideas or even to appreciate some random stranger you met and who is a part of your video.
In specific few phases, you can feature the video with some songs where you think viewers might pay more attention to the views on the road. Editing is really an easy task to do. But little knowledge works and you tend to learn more when you work with it more frequently.
Not to forget, moto vlogging is an organ of influencing, so too many edits can ruin the entire idea. Try to stick to your real record but to break your viewer's monotonousness you may portray some of your editing skills.
After you are all set to upload your video:
After you are ready with your videos, make sure to upload your video with a vivid description that includes your route, gear used, also better to mention some highlighting segments of your video to seek more viewers.
Be consistent with your videos and enhance your videos each time you deliver one. Prevent making your videos too long, because that might bore your viewers.
Make your video short, crisp, and informative. Make your videos lively and fun and make it in a way as if you are talking to your viewers directly and narrating your rid stories with the video going on at the back.
What are the things to remember during Motovlogging?
It is very important to remember that when you are presenting yourself on a social platform and being an influence over many, you have to look after what message you are conveying.
Try to get positive good content of the course which has to be relevant to your channel.
No, we do not expect you to go only giving lifts to everyone you see on the road or something that would bring a hindrance to your raw content but giving a lift to one or helping someone you come across with your knowledge and motorcycling sense can seriously bring out a positive vibe for your viewers.
As a number of people are going to watch you ride, intercity, or interstate or maybe local, it is important for you to make sure that you wear all the safety riding gear that includes helmets, gloves, motorcycling jackets, boots, etc.
Also recommendable to aware your viewers why we should ride with prepare safety gear before you start your journey every time.
Amazing Three Motovloggers:
Here we mention names of a few people who named trend their life into something really adventurous and exciting, by creating content on two wheels and is massively dominating on the interweb with skills and influential activities.
Some amazing moto vloggers are: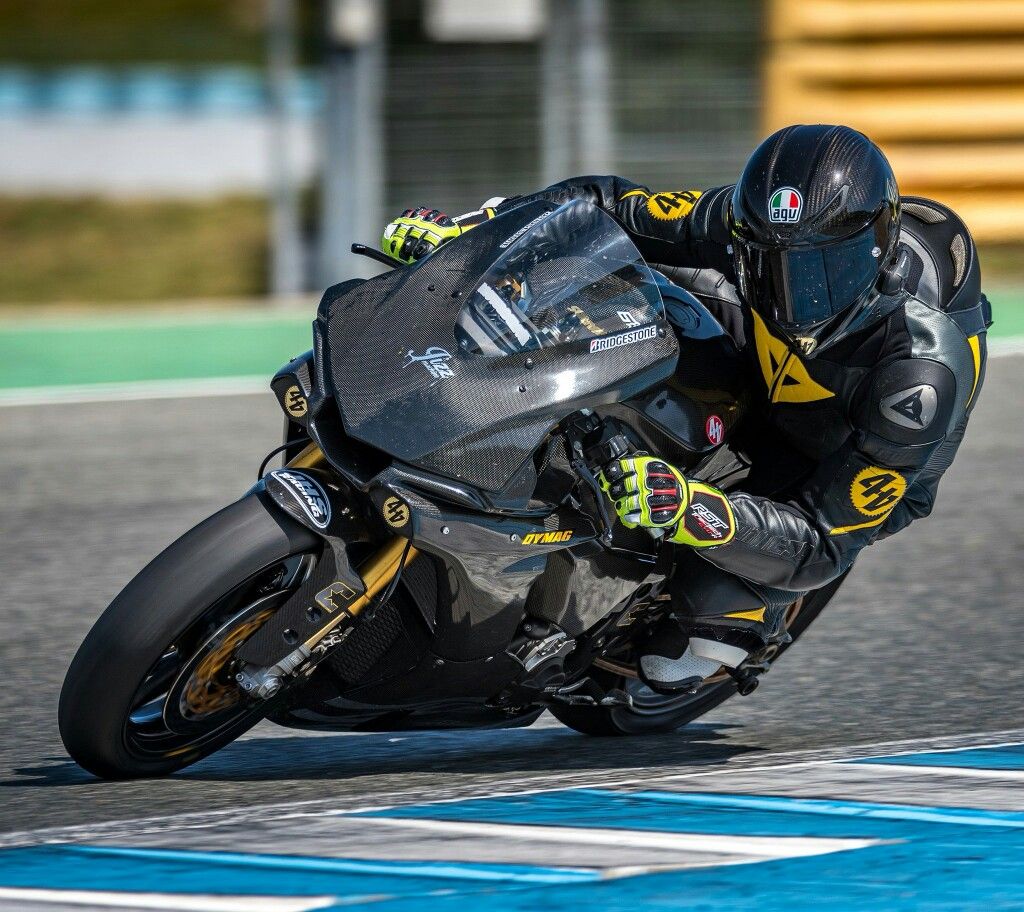 He is a moto vlogger who hasn't revealed his identity and keeps his face strictly masked. His video comprises of the daily commute into London. He owns a BMW GS Adventure and has a remarkable experience of riding across 14 countries in under 24 hours. He has recently come up with some reviews of bikes, various trips to Europe, event coverage, etc.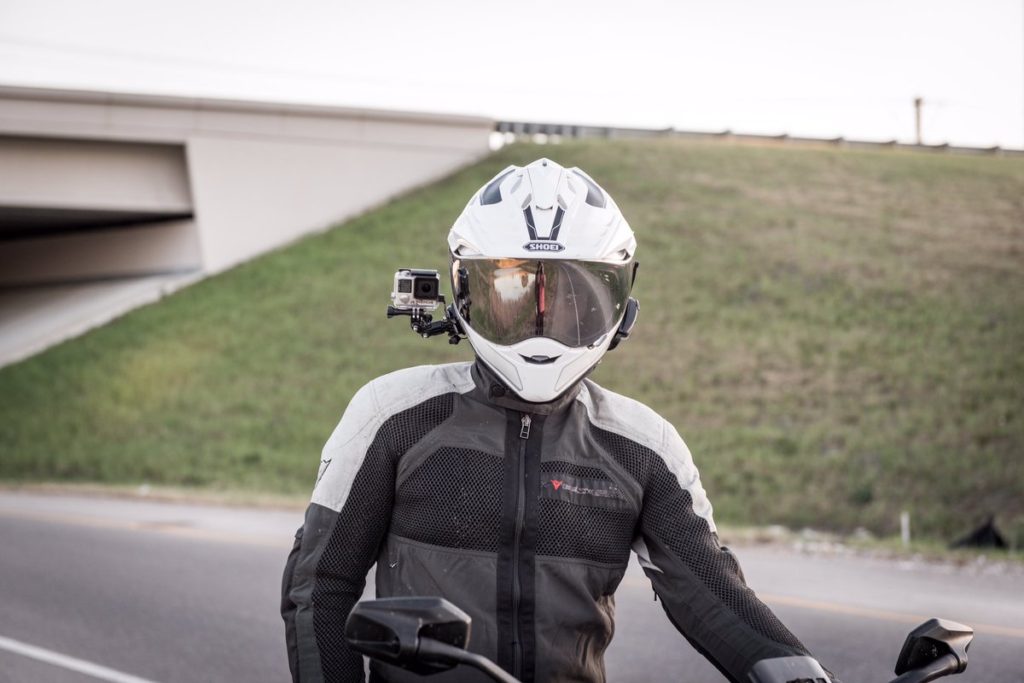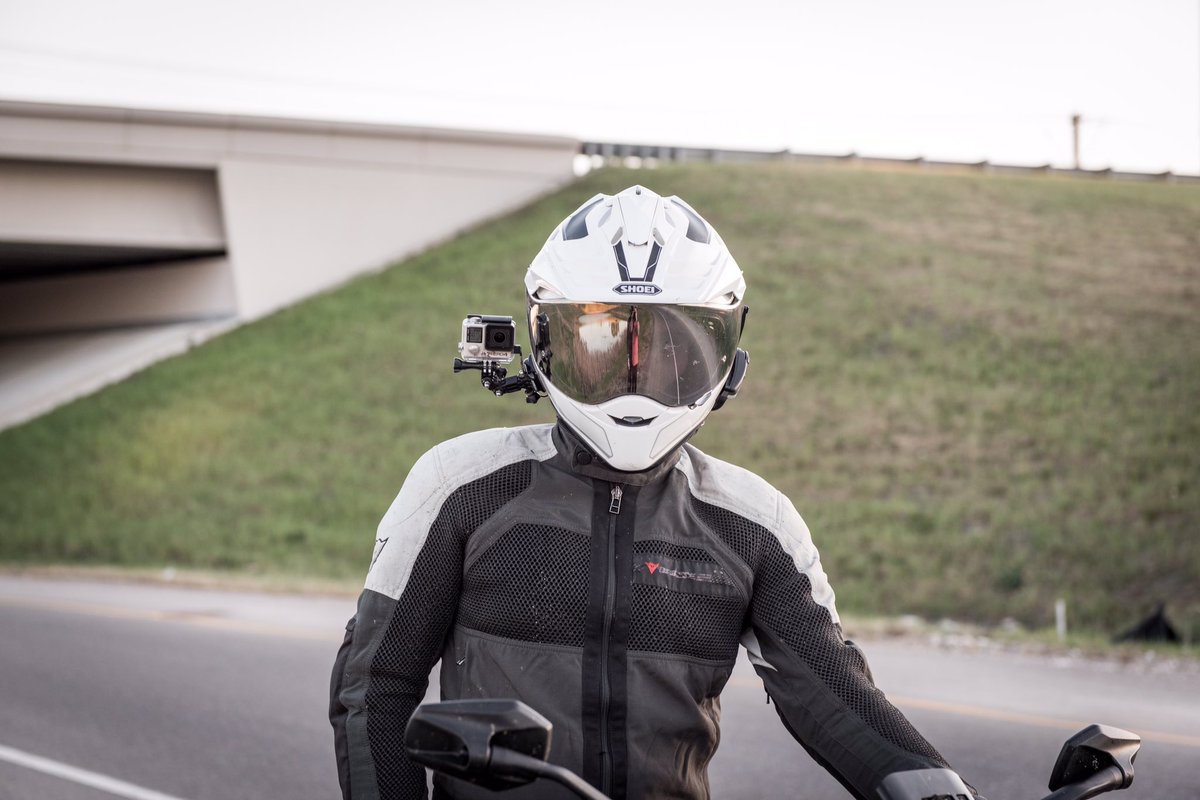 Snowcatxx87 is some significant sharp-eyed rider. He believes in power, speed, and justice.
It is great with the skills of moto vlogging, but make sure to watch with intervals in between, his aggression can sometimes become a little wearing.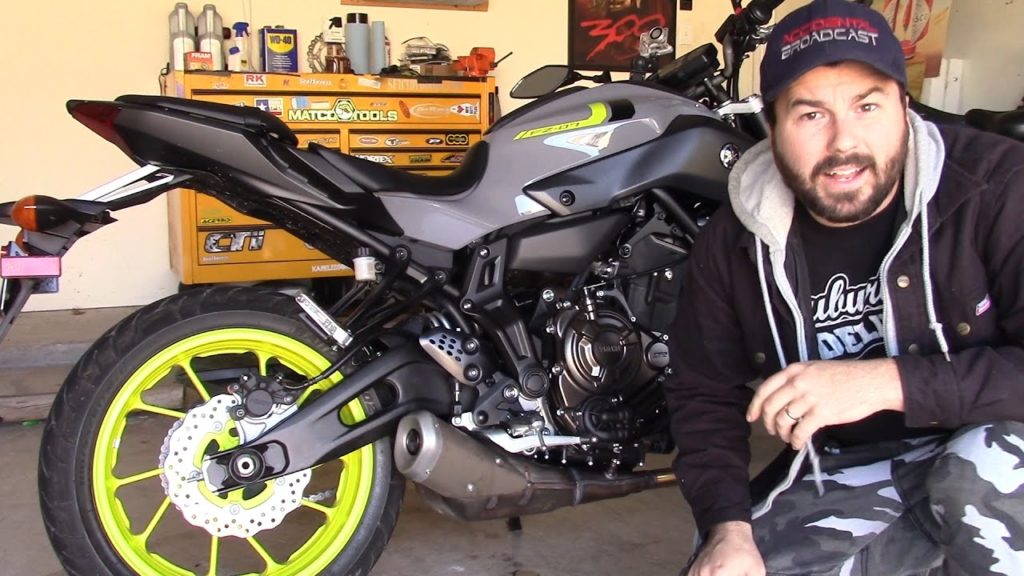 This rider rides a Yamaha WR450SM and is an absolute beast living most of his riding time on the rear wheels. He has faced numerous crashes and subjection to trouble for riding so sharp and wild. Yet he hasn't given up on the thing for he is fond of it.
How much do Moto Vloggers earn?
Though it is a very controversial topic to talk about because you can never really estimate or assign a fine fixed amount to any vlogger. The Better content it puts up, its viewers get enhanced, and subsequently, the scale of earning takes a steady momentum.
Therefore, consistency and dedication are a must for the attainment of success not only in this particular field but also in every walks of life. With hard work and determination to achieve a good spot, a moto vlogger potents to earn up to $1070-$1337 (approximately).
To add on to your monthly income you may also open a website, as having a website enhances passive income and can serve the purpose of promoting your channel. Also will help people know and learn about you, your deeds, and stories.
Click here, to know exactly, Why Having A Website Is Important.