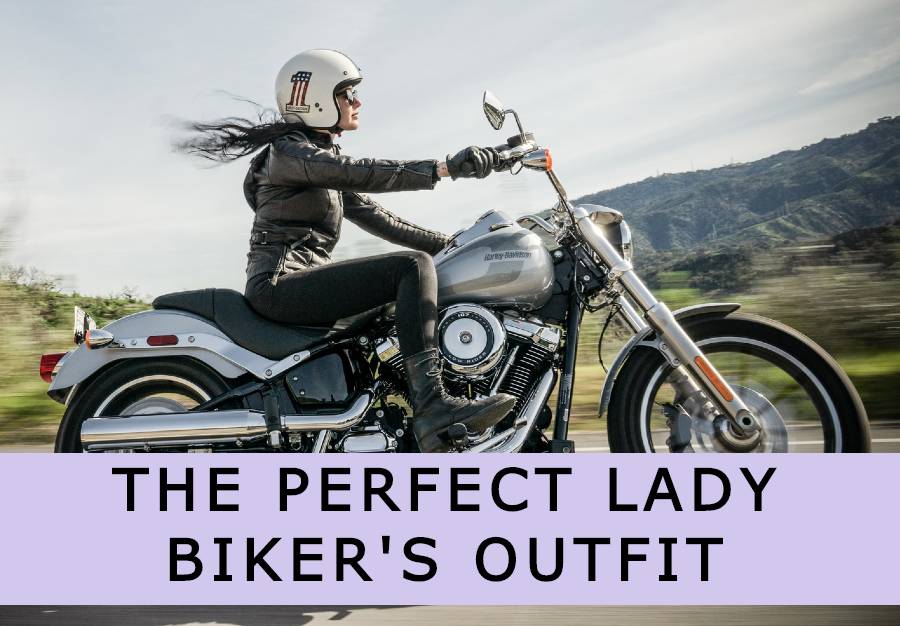 I heard someone saying that buying gears and apparel for the female bike rider is one of the problems from the list of Problems faced by female riders.
Is it so?
Yes, it is, for only a small section of the entire motorcyclist forum comprises lady riders, so the women riders section often gets ignored. Most motorcycling gear and outfit manufacturers maintain a specificity of male attire and gears collection only.
So, it becomes difficult for female motorcycle rider (even female passengers) to get a perfect fit and budget-friendly outfit and other requisites easily.
To add on, a United States survey conveys that in the midst of 27 million motorcycle riders in the United States, only 6.7 million makes up the women, in which women by a percentage of 12.5 are the owner while rest remains the passengers. It is tragic to understand that the female passenger feels there is not much need for gears and the importance of proper outfit. They do not think of the consequence of what if they fall from the motorcycle.
So be you a motorcycle owner or a motorcycle passenger it is severely important to wear protective pieces of equipment.
The apparels vary with the alteration of the category of motorcycling. The female riders outfit differ for stunting to touring, flat-track racing to city dwelling. Thus, it is very important to choose a rider's outfit and wisely enough from a good brand and authenticated store.
What are the clothing pieces that make up female riders' safety and smart outfit?
1. Helmet:
It is the most basic and important part of the female rider's outfit. No matter how long or short your ride is, no matter if you are the owner of the motorcycle or just a passenger, wearing a helmet should be a must.
It takes a minute mistake to meet an accident and it can fatal. Accidents can happen anytime and anywhere even at times not because of your fault. So it is best to choose to wear a helmet even when you are around your neighborhood on your motorcycle.
Research claims, Helmets are estimated to prevent 37 percent of deaths and 67 perfect of brain injury in case of a motorcycle accident.
Wearing a helmet is not a mandate in some countries while some countries made it compulsory to wear helmets up to a certain age group. Such a country is Texas, which made it mandatory to wear helmet up to an age group of 20.
Helmets are basically the most essential part of the clothing of a woman rider.
What is the factor on which a choice of Helmet depends?
The weight of the helmet:
It is a big factor when you decide to choose a helmet for yourself. I think Mid-weighing helmets should be preferred to very light or heavy weighting helmets. Because it at times, become a little difficult to ride in higher speed (say, while touring) with lighter helmets and I guess there is no need for an explanation why any female rider should not choose a heavy helmet.
I mean, who enjoys weights on the head?
Authentication:
While buying a helmet it is highly recommendable to check on its authenticity. You must buy it when it is worth it. Always look for the DOT sticker on your helmet (inside or outside). DOT, Department Of Transportation, authorized helmets are tested and are a safer buy and use.
Size Of the Helmet:
As you buy a helmet, check if it fits you perfectly. A not so well-fitting helmet can be severely dangerous. It is recommended to buy helmets with adjustable features.
Visor:
It varies in quality and clarity. Keep a note to try and verify it when you buy a new helmet for yourself.
Above all, a helmet must be comfortable and should not hinder your rider. It must look smart and classy with its safety intact.
2. Women's Motorcycling Jacket:
Comfort is a matter of huge concern when it comes to riding for stunting. The wrong choice of costumes can actually be harmful to any rider. It might help in bringing a bad accident or a bad can harm the rider if not with the proper protective outfit.
Women are always much alarmed about fashion senses when compared to men in general. Thus, getting something stylish and safely perfect is very essential.
It is good to keep two to three riding jackets in your closet because the choice of jacket is expected to differ with weather and ride style.
The price of the jackets varies widely depending on the feature and material.
Alike knowing, the ideal motorcycle for a female rider it is essential to choose a perfect jacket for the rider.
Usually, there are jackets available that can be used in multiple seasons, which are quite impressive and quality is worthy enough.
Check on the right fitting to your women's biker jacket. It is preferable to wear jackets with long sleeves most of the time as it not only helps to avoid accidental injuries but also acts as a protection shield from sunburn.
3. Women's Motorcycling Pants:
It is well suggestible to wear female riding pants which are available. They are absolutely protective and add a tinge of old school biker's look. They are comfortable for the women's riding pants are designed for the sole purpose of riding. The pants are a bit stretchy and are straight cut. The pants have Kelvar and armor at the knees and seat for abrasion resistance.
As an alternative for the Motorcycling pants, a thick set of denim does the job well. It fetches the look in the scale of style to a different level. Though Leather and synthetic materials pants are more preferable.
A new choice in the riding closet for all the female rider is Kelvar Leggings which are also known as Motorcycle leggings fr women. Leggings are much in favoritism for every woman. So why a no to your ever favorite apparel when riding?
Choose yourself the best and comfortable pants to have a worry-free, undisrupted ride.
4. Women's Motorcycling Boots:
The variety when it comes to choosing boots for women riders in plenty, which is a happy thing as women always tend little fascinated about shoes and accessories.
The boots with ankle coverage should be chosen for rides.
A lot of boots are now available in the market which is protective, beneficial, and copes up well with style statement.
Moreover, there are vented boots available for a perfect go in the warm season.
Take the points are under note when you buy boots for riding,
Do not compromise on its comfort scale for styling,
Choose the right fitting shoes,
Make sure it ensure ankle coverage,
Choose boots with the least heel.
Try and buy authenticated and,
It is preferable to read reviews and they make a choice.
In most cases the size of shoes varies with brands so, read the return policy carefully when buying online.
5. Women Motorcycling Gloves:
Gloves are a vital part of your entire rider's outfit. But mostly it is ignored.
The choice of gloves varies from rider to rider. Some like it thin to get maximum control over her throttle while some like it with armors on the knuckles securing maximum protection.
There is even choice for gloves that are season suitable, with lighter weights and vents.
It is very important to protect your hands while riding so do not make any compromise with the quality and specs of your gloves.
6. Women Motorcycling Hair Dos:
If you have long hair, it is better not to put it up into a top bun, this gets tugged down when you wear your helmet on and create bulges and pressure points. It becomes quite disturbing and uncomforting.
It is suggestible to try putting your hair in a low ponytail or braid that will be out of the way of your helmet. This will also help prevent your hair from moving around underneath your helmet and possibly getting into your face. Though braiding would be the best option to choose and it also prevents your hair to get tangled which is a real big deal. There are also a few hair accessories available for women. It's commendable if you agree to try any.
Conclusion:
Say Absolute no to loosely fitting clothes.
Avid letting your hair open.
Use proper and comfortable gear to ensure safety and protection.
it better to carry extra gears and pieces of your riding outfit when traveling and especially when Travelling solo.
Alike the RIGHT MOTORCYCLE CHOICE FOR A FEMALE RIDER, the choice of gears and clothes is also very crucial.
Use branded and authenticated products.
Despite all the problems of female riders, women are riding in the different forums, be it stunting or flat track racing. SHAYNA TEXTER or SARAH LEZITO the real heroes who keep inspiring countless females to show love for motorcycles. Ride with the safety intact and pride in your eyes.